Athena Visual Studio satisfies basic needs of Chemical Engineers in R&D environments. Regularly facing new engineering problems AVS provides a powerful numerical platform to solve the associated mathematical relations. It stays close to these relations, eliminates precious programming time and allows quick exploration of parameter space. Great for lecturers and researchers.
Freek Kapteijn, Ph.D. -
Professor, Delft University of Technology
"Fast and versatile. Athena lets us carry out complex mathematical and chemical analyses with ease. The standout features are the parameter estimation and the excel link"
Siddarth Sitamraju, PhD - Sr. Modeling Scientist
Johnson Matthey
"Athena Visual Studio is a powerful yet convenient tool for Chemical Engineering practitioners to use for the development of Differential and Algebraic Equation (DAE) models for simulation purpose. Additionally, built upon classical theoretical foundation laid out by the late Professor Warren Stewart at the University of Wisconsin, Athena Visual Studio provides the most robust parameter estimation toolbox, GREGPLUS, that the user has ever used to estimate parameters using experimental data in my industrial practice. I strongly recommend this tool to anyone who has the need to develop models and conduct parameter estimation in chemical industry."
Min Zhang -
Axalta Coating Systems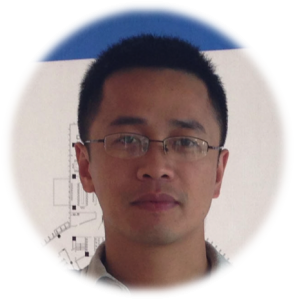 "The Athena visual software is a powerful tool that allows our group estimate parameters for many different adsorption isotherm models and model the separation process of gas mixtures. With the user-friendly interface it is convenient to build models."
De-Li Chen (陈德利) - Associate Professor
Institute of Physical Chemistry
Zhejiang Normal University
"For us Athena for is an essential tool for propriety model development and distribution. In our applications Athena proved to be very robust in large parameter estimation tasks. We benefitted from the easy way of adding own Fortran code.  Distribution of the developed models by means of Excel DLL's pushed the use of models throughout R&D and Sales departments. Fast and to the point support of Michael himself was very helpful".
Hans Boelens, Ph.D. - HPC R&D
Albemarle Catalysts Company B.V. Amsterdam
"More than a decade ago, Dow selected Athena Visual Studio to replace our internally developed modeling and parameter estimation tool. Based on our assessment, Athena was and is the best tool for chemical reaction engineers developing models of reaction kinetics with parameters fit to experimental data."
Dan Hickman, Ph.D. - Fellow
Engineering & Process Science, Core R&D
The Dow Chemical Company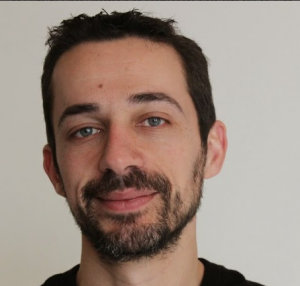 "Athena provides a quite integrated and powerful environment to carry our modelling, parameter estimation and optimisation of chemical engineering processes. Especially in the field of reaction engineering there are a multitude of tools and examples available to allow research students to become productive quite quickly. The interface is very user friendly and simplifies the programming tasks, e.g. in relation to the discretisation of partial differential equations, considerably. More experienced programmers can further utilise the underlying FORTRAN to implement more complex models or interface with existing codes they might have developed in the past."
Dr Panagiotis Kechagiopoulos -
Lecturer in Chemical Engineering, University of Aberdeen
"Athena Visual Studio is a powerful and versatile program that I am using for modeling dynamic reactor performance and to fit complex kinetic models to experimental data sets. It allows you to build a working model quickly, without the need for programming expertise, but is also sufficiently flexible to permit you to insert custom Fortran code when needed. I have used the program for over 15 years and have yet to encounter a comparable program that meets my needs just as well."
Alexander Nijhuis - Chief Scientist
Geleen Technology Center
SABIC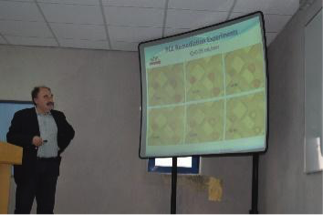 Eighteen years ago, I started to use Athena for developing a sophisticated methodology of multi-parameter estimation for the characterization of the pore structure of catalyst carriers. Since then, Athena has been a valuable tool for our research concerning, among others, the migration of pollutants in subsurface and study of advanced methods of soil and groundwater remediation. It's worth mentioning the extensive use of Athena for the multi-scale numerical simulation of multiphase transport and reactive processes in porous media, and inverse modeling of datasets from relevant laboratory experiments.
Christos Tsakiroglou, Ph.D. -
Research Director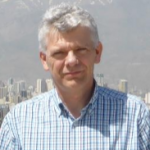 "Athena Visual Studio combines strong and efficient numerical solvers with straightforward syntax coding and GUI. This allows also non-experts to solve complex chemical engineering problems. I am a happy user of the package for both consultancy and teaching since almost 20 years."
Rob Berger -
Consultant in Catalysis & Reactor Engineering and Reaction Kinetics