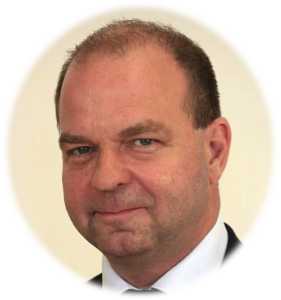 "My Athena experience applies to testing and prediction of catalyst & sorbent performance. Linking Athena to Excel creates easily accessible models for commercial people in the organization. In that way modeling generates a daily business impact beyond research and innovation."
Johan J. Heiszwolf - R&D Director
Lhoist
"Athena Visual Studio is an excellent tool for our PhD and MSc research and education for Food Technology students. It's extremely versatile for estimation parameters of processes and (bio)chemical reactions related to food."
Dr. ir. Matthijs Dekker -
Associate Professor Food Quality and Design Group Department of Agrotechnology and Food Sciences
"Athena Visual Studio is a powerful and versatile program that I am using for modeling dynamic reactor performance and to fit complex kinetic models to experimental data sets. It allows you to build a working model quickly, without the need for programming expertise, but is also sufficiently flexible to permit you to insert custom Fortran code when needed. I have used the program for over 15 years and have yet to encounter a comparable program that meets my needs just as well."
Alexander Nijhuis - Chief Scientist
Geleen Technology Center
SABIC
"Athena Visual Studio is a powerful yet convenient tool for Chemical Engineering practitioners to use for the development of Differential and Algebraic Equation (DAE) models for simulation purpose. Additionally, built upon classical theoretical foundation laid out by the late Professor Warren Stewart at the University of Wisconsin, Athena Visual Studio provides the most robust parameter estimation toolbox, GREGPLUS, that the user has ever used to estimate parameters using experimental data in my industrial practice. I strongly recommend this tool to anyone who has the need to develop models and conduct parameter estimation in chemical industry."
Min Zhang -
Axalta Coating Systems
Athena Visual Studio satisfies basic needs of Chemical Engineers in R&D environments. Regularly facing new engineering problems AVS provides a powerful numerical platform to solve the associated mathematical relations. It stays close to these relations, eliminates precious programming time and allows quick exploration of parameter space. Great for lecturers and researchers.
Freek Kapteijn, Ph.D. -
Professor, Delft University of Technology