"More than a decade ago, Dow selected Athena Visual Studio to replace our internally developed modeling and parameter estimation tool. Based on our assessment, Athena was and is the best tool for chemical reaction engineers developing models of reaction kinetics with parameters fit to experimental data."
Dan Hickman, Ph.D. - Fellow
Engineering & Process Science, Core R&D
The Dow Chemical Company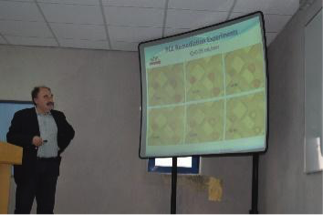 Eighteen years ago, I started to use Athena for developing a sophisticated methodology of multi-parameter estimation for the characterization of the pore structure of catalyst carriers. Since then, Athena has been a valuable tool for our research concerning, among others, the migration of pollutants in subsurface and study of advanced methods of soil and groundwater remediation. It's worth mentioning the extensive use of Athena for the multi-scale numerical simulation of multiphase transport and reactive processes in porous media, and inverse modeling of datasets from relevant laboratory experiments.
Christos Tsakiroglou, Ph.D. -
Research Director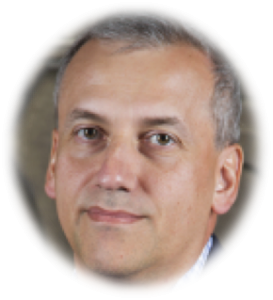 "We regularly use Athena for parameter estimation in catalytic reaction models.  It is a powerful and user-friendly tool that helps us develop meaningful reaction-diffusion models that accurately describe observed reaction rates in micro/mesoporous zeolite catalysts."
Michael Tsapatsis, Ph.D. - Professor
Department of Chemical Engineering and Materials Science
University of Minnesota
Athena Visual Studio satisfies basic needs of Chemical Engineers in R&D environments. Regularly facing new engineering problems AVS provides a powerful numerical platform to solve the associated mathematical relations. It stays close to these relations, eliminates precious programming time and allows quick exploration of parameter space. Great for lecturers and researchers.
Freek Kapteijn, Ph.D. -
Professor, Delft University of Technology
"Pursuing an adequate balance between physical meaning and statistical significance', that's what a lot of chemical engineering activities are about and what is particularly well supported by Athena Visual Studio"
Joris Thybaut, Ph.D. - Full Professor Catalytic Reaction Engineering
Laboratory for Chemical Technology (LCT)
Ghent University