"Pursuing an adequate balance between physical meaning and statistical significance', that's what a lot of chemical engineering activities are about and what is particularly well supported by Athena Visual Studio"
Joris Thybaut, Ph.D. - Full Professor Catalytic Reaction Engineering
Laboratory for Chemical Technology (LCT)
Ghent University
"Athena Visual Studio is an excellent tool for our PhD and MSc research and education for Food Technology students. It's extremely versatile for estimation parameters of processes and (bio)chemical reactions related to food."
Dr. ir. Matthijs Dekker -
Associate Professor Food Quality and Design Group Department of Agrotechnology and Food Sciences
"More than a decade ago, Dow selected Athena Visual Studio to replace our internally developed modeling and parameter estimation tool. Based on our assessment, Athena was and is the best tool for chemical reaction engineers developing models of reaction kinetics with parameters fit to experimental data."
Dan Hickman, Ph.D. - Fellow
Engineering & Process Science, Core R&D
The Dow Chemical Company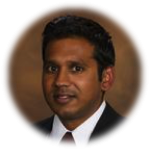 "Athena Visual studio plays a critical role in my research group's efforts to quantify the kinetics of heterogeneous catalytic reactions, by providing reliable tools for parameter estimation, error analysis, and optimal experimental design."
Rajamani Gounder, Ph.D. - Larry and Virginia Faith Assistant Professor
Davidson School of Chemical Engineering
Purdue University
"In our work of chemical conversion and storage of energy, Athena Visual Studio has been an important tool already for years; we have successfully used this software in several PhD theses at the Swiss technical universities. For us, the most important aspect is - besides the numerical quality - the fact that one tool covers all our problems from parameter estimation in the evaluation of kinetic data from the laboratory up to rate based models of catalytic reactors which are validated by pilot scale data and applied in thermo-economic process chain analyses."
T.J. Schildhauer - Senior Scientist in the Laboratory for Thermal Processes
Paul Scherrer Institut, Switzerland