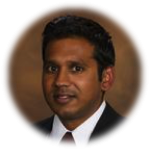 "Athena Visual studio plays a critical role in my research group's efforts to quantify the kinetics of heterogeneous catalytic reactions, by providing reliable tools for parameter estimation, error analysis, and optimal experimental design."
Rajamani Gounder, Ph.D. - Larry and Virginia Faith Assistant Professor
Davidson School of Chemical Engineering
Purdue University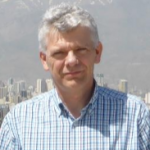 "Athena Visual Studio combines strong and efficient numerical solvers with straightforward syntax coding and GUI. This allows also non-experts to solve complex chemical engineering problems. I am a happy user of the package for both consultancy and teaching since almost 20 years."
Rob Berger -
Consultant in Catalysis & Reactor Engineering and Reaction Kinetics
"Athena Visual Studio is a powerful yet convenient tool for Chemical Engineering practitioners to use for the development of Differential and Algebraic Equation (DAE) models for simulation purpose. Additionally, built upon classical theoretical foundation laid out by the late Professor Warren Stewart at the University of Wisconsin, Athena Visual Studio provides the most robust parameter estimation toolbox, GREGPLUS, that the user has ever used to estimate parameters using experimental data in my industrial practice. I strongly recommend this tool to anyone who has the need to develop models and conduct parameter estimation in chemical industry."
Min Zhang -
Axalta Coating Systems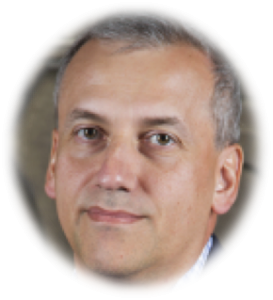 "We regularly use Athena for parameter estimation in catalytic reaction models.  It is a powerful and user-friendly tool that helps us develop meaningful reaction-diffusion models that accurately describe observed reaction rates in micro/mesoporous zeolite catalysts."
Michael Tsapatsis, Ph.D. - Professor
Department of Chemical Engineering and Materials Science
University of Minnesota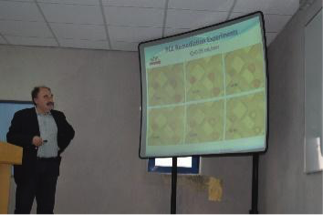 Eighteen years ago, I started to use Athena for developing a sophisticated methodology of multi-parameter estimation for the characterization of the pore structure of catalyst carriers. Since then, Athena has been a valuable tool for our research concerning, among others, the migration of pollutants in subsurface and study of advanced methods of soil and groundwater remediation. It's worth mentioning the extensive use of Athena for the multi-scale numerical simulation of multiphase transport and reactive processes in porous media, and inverse modeling of datasets from relevant laboratory experiments.
Christos Tsakiroglou, Ph.D. -
Research Director