AthenaVISUAL Studio;
Graphical Interface. Seemless Linking. Robust Solvers.
State-of-the-Art Technology Integrated for Process Modeling, Nonlinear Parameter Estimation, Model Discrimination and Optimal Experimental Design 
AthenaVisual Studio has a variety of uses in the Chemical Industry, Classroom ect.
Use AthenaVISUAL Studio in the classroom to educate students in process modeling, parameter estimation and experimental data analysis 
Use AthenaVISUAL Studio in the workplace to interpret and disseminate the acquired information in a useful and effective manner
Contracts available for difficult to solve problems. Workshops provided for training and modeling assistance. Contact Support
"In our work of chemical conversion and storage of energy, Athena Visual Studio has been an important tool already for years; we have successfully used this software in several PhD theses at the Swiss technical universities. For us, the most important aspect is - besides the numerical quality - the fact that one tool covers all our problems from parameter estimation in the evaluation of kinetic data from the laboratory up to rate based models of catalytic reactors which are validated by pilot scale data and applied in thermo-economic process chain analyses."
T.J. Schildhauer - Senior Scientist in the Laboratory for Thermal Processes
Paul Scherrer Institut, Switzerland
"Fast and versatile. Athena lets us carry out complex mathematical and chemical analyses with ease. The standout features are the parameter estimation and the excel link"
Siddarth Sitamraju, PhD - Sr. Modeling Scientist
Johnson Matthey
"Athena Visual Studio is a powerful yet convenient tool for Chemical Engineering practitioners to use for the development of Differential and Algebraic Equation (DAE) models for simulation purpose. Additionally, built upon classical theoretical foundation laid out by the late Professor Warren Stewart at the University of Wisconsin, Athena Visual Studio provides the most robust parameter estimation toolbox, GREGPLUS, that the user has ever used to estimate parameters using experimental data in my industrial practice. I strongly recommend this tool to anyone who has the need to develop models and conduct parameter estimation in chemical industry."
Min Zhang -
Axalta Coating Systems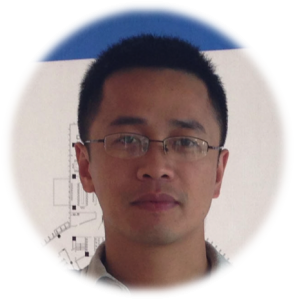 "The Athena visual software is a powerful tool that allows our group estimate parameters for many different adsorption isotherm models and model the separation process of gas mixtures. With the user-friendly interface it is convenient to build models."
De-Li Chen (陈德利) - Associate Professor
Institute of Physical Chemistry
Zhejiang Normal University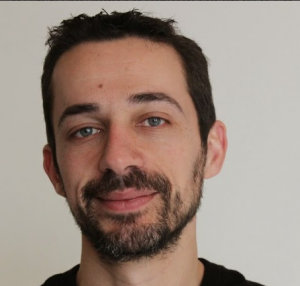 "Athena provides a quite integrated and powerful environment to carry our modelling, parameter estimation and optimisation of chemical engineering processes. Especially in the field of reaction engineering there are a multitude of tools and examples available to allow research students to become productive quite quickly. The interface is very user friendly and simplifies the programming tasks, e.g. in relation to the discretisation of partial differential equations, considerably. More experienced programmers can further utilise the underlying FORTRAN to implement more complex models or interface with existing codes they might have developed in the past."
Dr Panagiotis Kechagiopoulos -
Lecturer in Chemical Engineering, University of Aberdeen
AthenaVISUAL Studio provides an easy, direct and seamless link of all systems with powerful parameter estimation and optimization software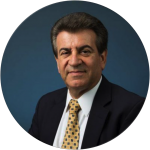 Michael Caracotsios, President
AthenaVISUAL Studio is used by companies and Universities Globally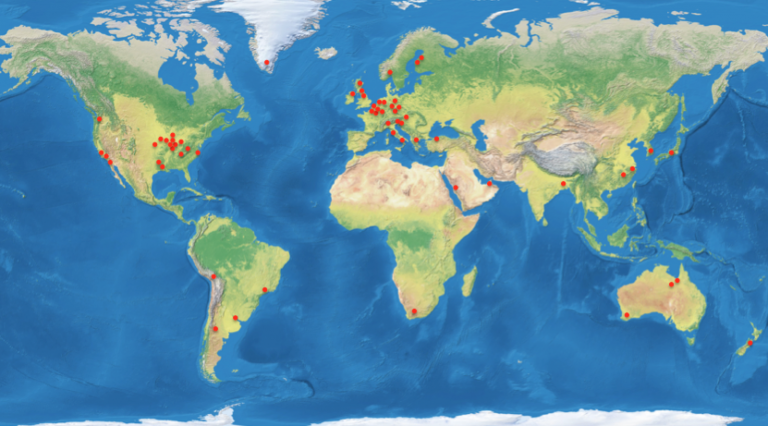 A unique software that offers an integrated environment for process modeling, parameter estimation, optimal experimental design, model discrimination and graphical interpretation of rigorous statistical data analysis.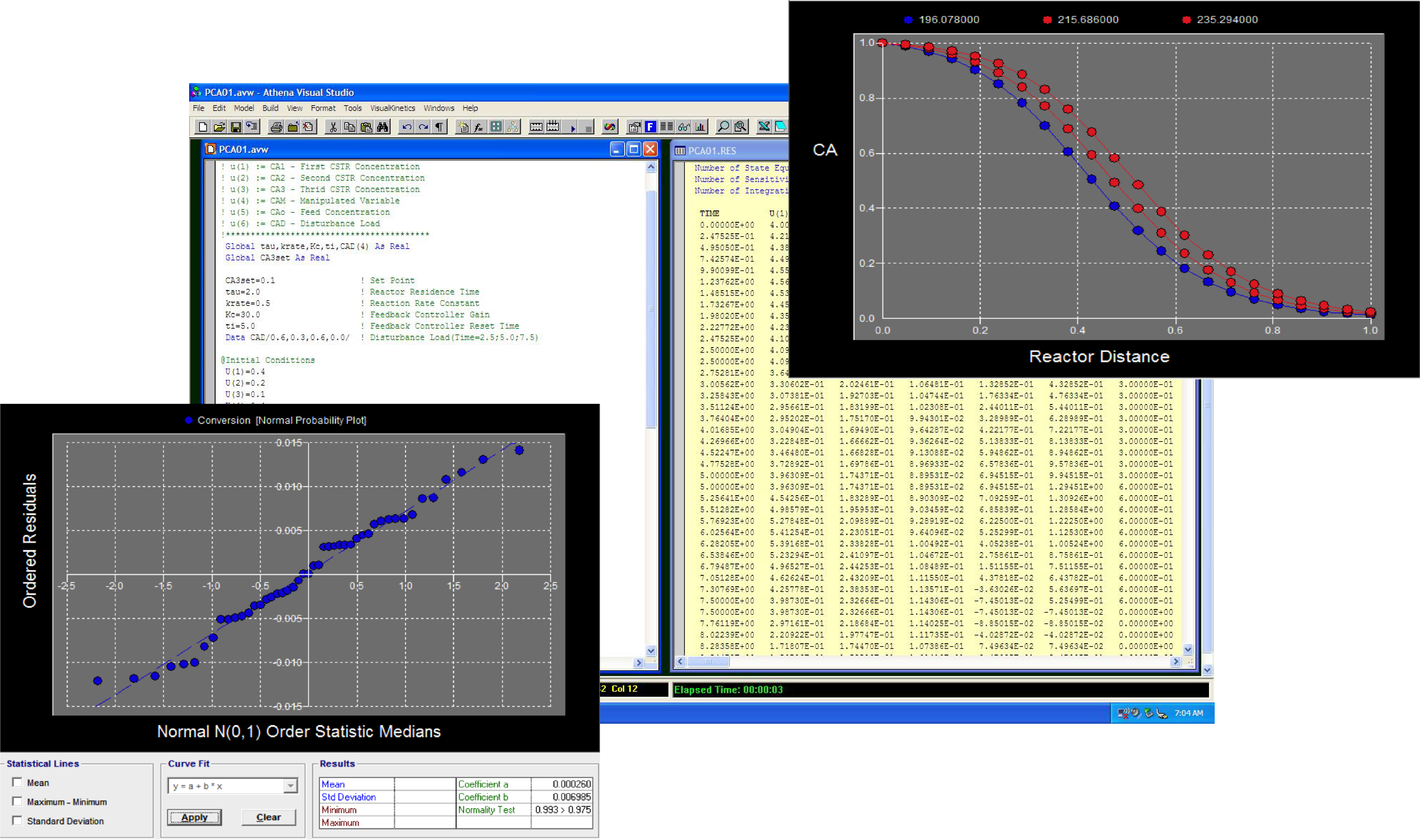 Process Mathematical Modeling 
Nonlinear Parameter Estimation
Model Discrimination and Criticism 
Optimal Experiment Design 
Graphical Residual Interpretation 
Process Mathematical Modeling 
Nonlinear Parameter Estimation
Model Discrimination and Criticism 
Optimal Experiment Design 
Graphical Residual Interpretation 
Chemical Reaction & Reactor Modeling
Introduction to Probability & Statistics
Modeling with Single-Response Data
Introduction to Bayesian Estimation
Modeling with Multi-Response Data
Submit a contact form to have an AthenaVisual, inc. representative promptly respond to you. You can also cantact the number listed below or send an email to mcMakis@comcast.net
Worldwide Headquarters 
1372 E Gartner Rd, Naperville, IL 60540
+1(630) 210-8459