AthenaVISUAL Studio:
Harmonious User Interface Link to Process Simulators Robust Solvers Interface with Excel
State-of-the-Art Technology Integrated for Process Modeling, Nonlinear Parameter Estimation, Model Discrimination and Optimal Experimental Design 
AthenaVisual Studio has a variety of uses in the Chemical Industry and Academia.
Use AthenaVISUAL Studio in the classroom to educate students in process modeling, parameter estimation and experimental data analysis 
Use AthenaVISUAL Studio in the workplace to interpret and disseminate the acquired information in a useful and effective manner
Contracts available for difficult to solve problems. Workshops provided for training and modeling assistance. Contact Support
"Pursuing an adequate balance between physical meaning and statistical significance', that's what a lot of chemical engineering activities are about and what is particularly well supported by Athena Visual Studio"
Joris Thybaut, Ph.D. - Full Professor Catalytic Reaction Engineering
Laboratory for Chemical Technology (LCT)
Ghent University
"For us Athena for is an essential tool for propriety model development and distribution. In our applications Athena proved to be very robust in large parameter estimation tasks. We benefitted from the easy way of adding own Fortran code.  Distribution of the developed models by means of Excel DLL's pushed the use of models throughout R&D and Sales departments. Fast and to the point support of Michael himself was very helpful".
Hans Boelens, Ph.D. - HPC R&D
Albemarle Catalysts Company B.V. Amsterdam
"Fast and versatile. Athena lets us carry out complex mathematical and chemical analyses with ease. The standout features are the parameter estimation and the excel link"
Siddarth Sitamraju, PhD - Sr. Modeling Scientist
Johnson Matthey
"Athena Visual Studio is a powerful and versatile program that I am using for modeling dynamic reactor performance and to fit complex kinetic models to experimental data sets. It allows you to build a working model quickly, without the need for programming expertise, but is also sufficiently flexible to permit you to insert custom Fortran code when needed. I have used the program for over 15 years and have yet to encounter a comparable program that meets my needs just as well."
Alexander Nijhuis - Chief Scientist
Geleen Technology Center
SABIC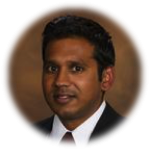 "Athena Visual studio plays a critical role in my research group's efforts to quantify the kinetics of heterogeneous catalytic reactions, by providing reliable tools for parameter estimation, error analysis, and optimal experimental design."
Rajamani Gounder, Ph.D. - Larry and Virginia Faith Assistant Professor
Davidson School of Chemical Engineering
Purdue University
AthenaVISUAL Studio provides an easy, direct and seamless link of process models with powerful parameter estimation and optimization drivers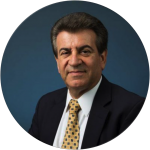 Michael Caracotsios, President
AthenaVISUAL Studio is used by Companies & Universities                 World-Wide


A unique software that offers an integrated environment for process modeling, parameter estimation, optimal experimental design, model discrimination and graphical interpretation of rigorous statistical data analysis.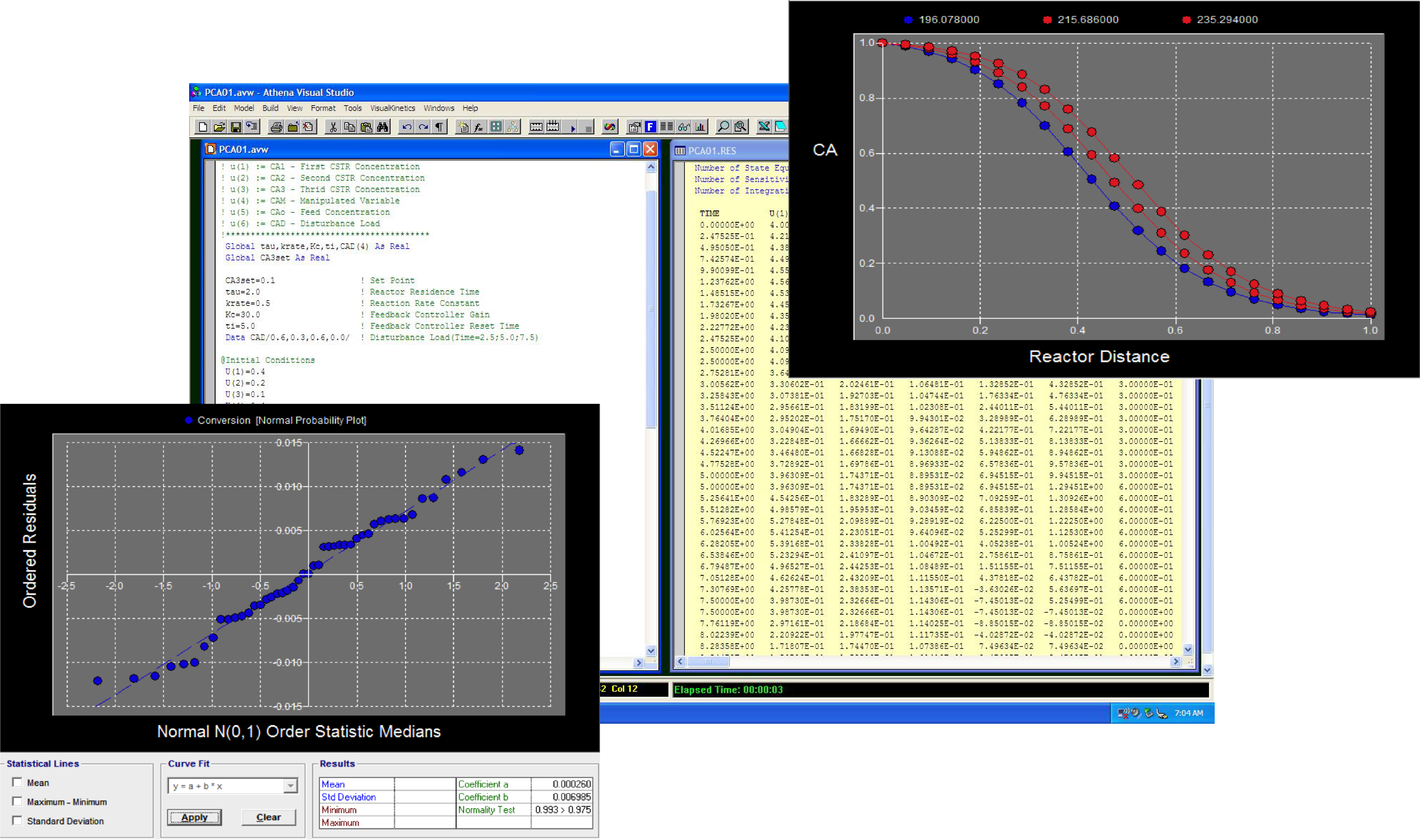 Process Mathematical Modeling 
Nonlinear Parameter Estimation
Model Discrimination and Criticism 
Optimal Experiment Design 
Graphical Residual Interpretation 
Process Mathematical Modeling 
Nonlinear Parameter Estimation
Model Discrimination and Criticism 
Optimal Experiment Design 
Graphical Residual Interpretation 
Chemical Reaction & Reactor Modeling
Introduction to Probability & Statistics
Modeling with Single-Response Data
Introduction to Bayesian Estimation
Modeling with Multi-Response Data
Submit a contact form to have an AthenaVisual, inc. representative promptly respond to you. You can also cantact the number listed below or send an email to mc@athenavisual.com
Worldwide Headquarters 
Naperville, IL 60540
+1(630) 696-0934