News
Find news, tutorials, and other helpful hints written by Dr. Michael Caracotsios in the President's Corner under the Resources tab
Read More
"Athena enables Dow to export models to our flow sheet simulation software or to call modules of that software from within the Athena environment seamlessly, enabling easy technology transfer from lab to plant. The FORTRAN platform of Athena also enables us to access our proprietary physical properties database."
Paul Witt, Ph.D. - Associate Director
Engineering & Process Science, Core R&D
The Dow Chemical Company
"Athena provides a quite integrated and powerful environment to carry our modelling, parameter estimation and optimisation of chemical engineering processes. Especially in the field of reaction engineering there are a multitude of tools and examples available to allow research students to become productive quite quickly. The interface is very user friendly and simplifies the programming tasks, e.g. in relation to the discretisation of partial differential equations, considerably. More experienced programmers can further utilise the underlying FORTRAN to implement more complex models or interface with existing codes they might have developed in the past."
Dr Panagiotis Kechagiopoulos -
Lecturer in Chemical Engineering, University of Aberdeen
"Athena is a compact and complete software designed with an engineering mindset that lets the user spend less time solving the statistical problem and more time solving the engineering problem."
Aditya Bhan, Ph.D. - Associate Professor
Director of Graduate Studies in Chemical Engineering
Department of Chemical Engineering & Materials Science
University of Minnesota
Athena Visual Studio satisfies basic needs of Chemical Engineers in R&D environments. Regularly facing new engineering problems AVS provides a powerful numerical platform to solve the associated mathematical relations. It stays close to these relations, eliminates precious programming time and allows quick exploration of parameter space. Great for lecturers and researchers.
Freek Kapteijn, Ph.D. -
Professor, Delft University of Technology
"Athena Visual Studio is a powerful and versatile program that I am using for modeling dynamic reactor performance and to fit complex kinetic models to experimental data sets. It allows you to build a working model quickly, without the need for programming expertise, but is also sufficiently flexible to permit you to insert custom Fortran code when needed. I have used the program for over 15 years and have yet to encounter a comparable program that meets my needs just as well."
Alexander Nijhuis - Chief Scientist
Geleen Technology Center
SABIC
"We regularly use Athena for parameter estimation in catalytic reaction models.  It is a powerful and user-friendly tool that helps us develop meaningful reaction-diffusion models that accurately describe observed reaction rates in micro/mesoporous zeolite catalysts."
Michael Tsapatsis, Ph.D. - Professor
Department of Chemical Engineering and Materials Science
University of Minnesota
"My Athena experience applies to testing and prediction of catalyst & sorbent performance. Linking Athena to Excel creates easily accessible models for commercial people in the organization. In that way modeling generates a daily business impact beyond research and innovation."
Johan J. Heiszwolf - R&D Director
Lhoist
"Pursuing an adequate balance between physical meaning and statistical significance', that's what a lot of chemical engineering activities are about and what is particularly well supported by Athena Visual Studio"
Joris Thybaut, Ph.D. - Full Professor Catalytic Reaction Engineering
Laboratory for Chemical Technology (LCT)
Ghent University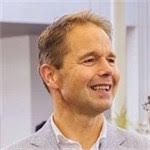 "Athena Visual Studio is an excellent tool for our PhD and MSc research and education for Food Technology students. It's extremely versatile for estimation parameters of processes and (bio)chemical reactions related to food."
Dr. ir. Matthijs Dekker -
Associate Professor Food Quality and Design Group Department of Agrotechnology and Food Sciences
"For us Athena for is an essential tool for propriety model development and distribution. In our applications Athena proved to be very robust in large parameter estimation tasks. We benefitted from the easy way of adding own Fortran code.  Distribution of the developed models by means of Excel DLL's pushed the use of models throughout R&D and Sales departments. Fast and to the point support of Michael himself was very helpful".
Hans Boelens, Ph.D. - HPC R&D
Albemarle Catalysts Company B.V. Amsterdam
ATHENA Visual Studio
A unique software that offers an integrated environment for process modeling, parameter estimation, optimal experimental design, model discrimination and graphical interpretation of rigorous statistical data analysis.
GET STARTED NOW
Pricing
For information on corporate licenses, contact Dr. Michael Caracotsios at
mc@athenavisual.com
---
$ 100.00
---
Chemical Reaction & Reactor Models
Introduction to Probability and Statistics
Introduction to Bayesian Estimation
Modeling with Single-Response Data
Modeling with Multi-Response Data
Order
---
$ 2500.00
---
Process Mathematical Modeling
Nonlinear Parameter Estimation
Model Discrimination and Criticism
Optimal Experiment Design
Graphical Residual Analysis
Order
---
$ 650.00
---
Process Mathematical Modeling
Nonlinear Parameter Estimation
Model Discrimination and Criticism
Optimal Experiment Design
Graphical Residual Analysis
Order
Contact Us
1(630)696-0934